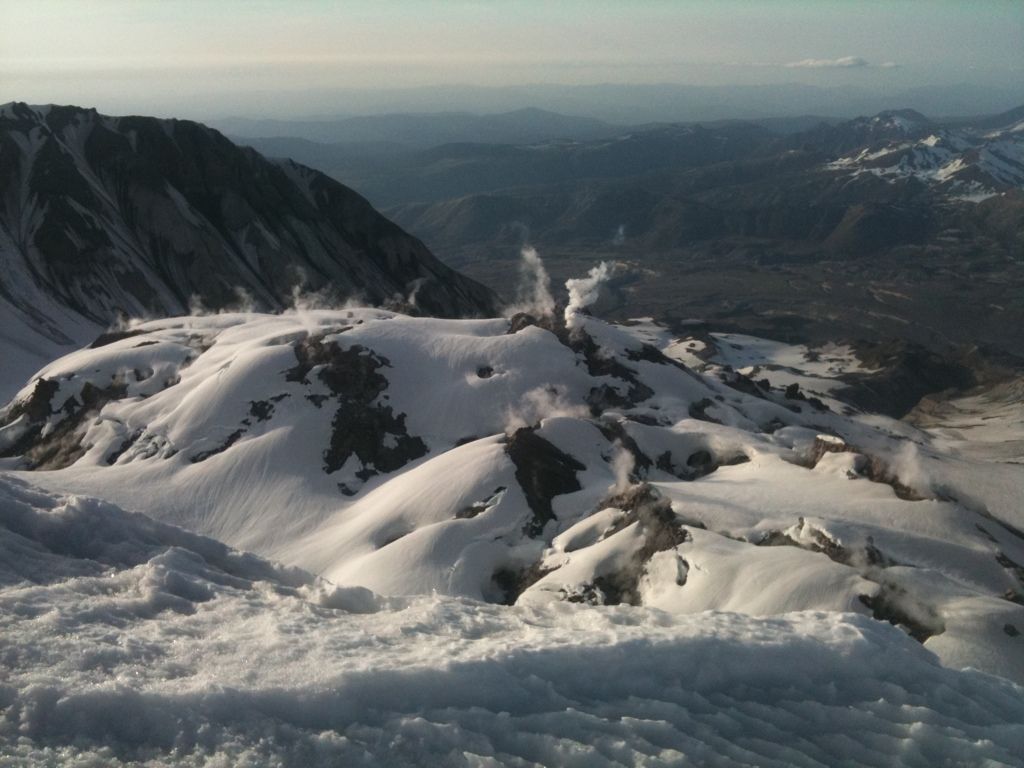 Have you been considering backcountry skiing or snowboarding but don`t know where to begin? Well, look no further! Get all of your "basic training" in a relaxed learning environment, then put your new-found skills to use in a supervised group setting while summitting North America`s most famous volcano!
Wolf Snowboarding offers informal backcountry splitboarding training. This is designed to take the advanced snowboarder or skier who is considering getting into backcountry riding and providing them with the basic fundamental skills and experience to determine if this is an endeavor they wish to pursue with the fundamental basic skills to travel in the back country safely, efficiently and have fun doing so.
This course covers equipment orientation and use, avalanche awareness, mountain weather, basic navigational skills, emergency preparedness and backcountry riding techniques. This course is NOT intended as a substitute for a level 1 avalanche course and all participants are HIGHLY encouraged to get this certification prior to travel in avalanche terrain.
The course is a full day conducted in an informal classroom structure. Upon successful completion of the course, participants are invited to attend a free on snow group field trip to further their education and experience in actual backcountry snowboarding. While this is a free clinic, tips and donations are gratefully accepted.
Currently the field trips are being conducted at Mt. St. Helen's National Monument from the Marble Mountain Snowpark. Weather, conditions and member stamina permitting, the ultimate goal of the field trip is a summit of Mt. St. Helen's. Alternate trips available include Mt.Hood destinations starting from the Timberline Lodge Resort. Trip dates are subject to change due to the nature of the Pacific Northwest winter weather.
Participants of the on snow field trip must have as minimum equipment, a splitboard or skis with climbing skins, small backpack, shovel, probe and working avalanche transceiver. Those without this gear may rent this equipment at a nominal cost from The Mountain Shop in Portland.
The current 2013 price for this course is $300 per person or $500 per couple  (so bring your significant other or your buddy to save $100) Feel free to contact me via email with any questions or to schedule a course.